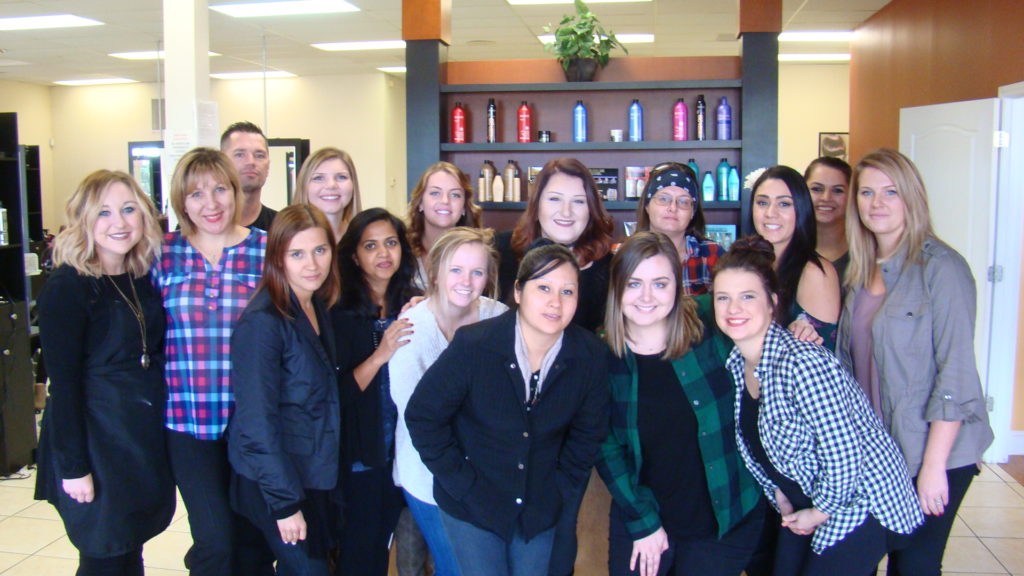 Female Entrepreneurship Grows
According to the National Women's Business Council, there are 11.3 million woman-owned businesses in the U.S. Women support nearly 9 million jobs and generate annual revenues of $1.6 trillion. To better understand what's motivating female entrepreneurs, we reached out to Tatyana Carr. Tatyana is the owner of MAK Beauty Institute. She has two beauty school campus locations, one in Cumming, a second in Duluth, and a salon in Cumming.
As the owner and head instructor, Tatyana is a working owner. Her two locations see more than 60 students a year and provide services to thousands of customers. Her decision to open a beauty school began soon after she graduated. "After graduating from beauty school in 2001, I started my career in a salon. It was during that time I realized the things I learned in school were simply not enough to work in a salon and be successful," Tatyana recalled. "Most schools, like many lucrative businesses, only care about the bottom line."
Her experience left her feeling that to be truly successful she needed additional core skills, such as knowledge of the latest hairstylist trends or even something as simple as being able to complete a basic hair cut without having another stylist correct mistakes. To shore up her skills, she started taking classes outside of the salon. In time she was able to raise her skill level to where she and, more importantly, her clients were satisfied.
In 2004, she started working at Joseph and Friends Salon and Spa. The salon consistently rates as one of Atlanta's top 10 salons. "It was there that I became a part of the educational team," she said. "After teaching other men and women who came from a beauty school like the one I attended, it became clear that these new stylists had the same issues I did when I graduated beauty school." The time spent at Joseph and Friends as an educator inspired her to launch her own business.
MAK Beauty Institute
In 2011, she launched the MAK Beauty Institute at the Cumming location. Tuition of a typical beauty school can exceed $20,000, leaving many students with years of student loan debt. Wanting her students to avoid that dilemma, Tatyana made tuition affordable for my students. She also priced services at a level to attract and keep clients. "In less than 12 months, students can graduate and begin a career as a salon professional debt free," Tatyana stated. "I was a single mother with two children during my time in school, so making sure that the hours are flexible and manageable for my students is something that was (and still is) important to me."
More than 100 students have graduated from MAK's Master Cosmetology program. The program focuses on students acquiring an advanced skill set and individual style to ensure they are hireable, and profitable to salons that hire them. MAK Beauty Institute boasts a placement rate of 96%. Upon graduation, students can choose a career as a hairdresser, color specialist, nail technician, esthetician, or makeup artist. For those with the entrepreneurial bug, there's the option of learning more about becoming a salon owner or educator.
In November 2016, a second campus was opened in Duluth. "I had decided to expand MAK to Duluth because of the number of students and clients interested in coming to my school, but they were located too south to travel to Cumming," she said. Now potential students and clients who are located in Norcross, Lawrenceville, Roswell and even Atlanta can now enroll as a student or even become a client.
LIFE AS A COSMETOLOGY STUDENT
MAK Beauty Institute teaches students how to use Redken products because most salons use that product line, making placement for students more likely. "I firmly believe that to be a great hairstylist you need to train like you are one!" Tatyana exclaimed. "Although students practice on mannequins, we make clients a top priority for student practice. Our clientele is large and loyal because of the great work the talented students at MAK do. We are in the business of making people not just look beautiful but feel beautiful too!"
In addition to keeping the students up-to-date on the latest trends in beauty, MAK also emphasizes continuing education for its instructors to ensure they have the necessary knowledge and experience to properly train future salon professionals. MAK students can expect classes to include guest speakers, seminars, product demonstrations, hair shows and job fairs. "If you are interested in starting a career in the beauty industry, you will not be disappointed in choosing MAK Beauty Institute as your place to learn!" Tatyana invited.